Normatec Arm Attachment
$264.00 CAD – $529.00 CAD Canadian Owned | Canadian Warehouse
Fast Shipping within Canada
The Normatec Arm Attachments are full-length arm sleeves that feature five overlapping zones for gapless compression. These air compression sleeves deliver tension-relieving massage to your hand, forearm, elbow, upper arm and shoulder. They feature an elastic band and adjustable buckle to keep your arm attachment in place hands-free. Composed of premium materials, this arm sleeve is compatible with the Normatec 3, Pulse and Pulse Pro 2.0 air compression devices (sold separately).
SKU:

N/A
Categories: Air Compression, Air Compression Accessories, Recovery, Upper Body
Tags: Air Compression, Arm, Attachment, Norma, normatec, NormaTech, Replacement, Sleeve, Tech
Description
When connected to one of the Normatec devices, the Arm Attachment inflates and squeezes sore muscles to enhance blood flow, increase circulation and reduce soreness. The full-length sleeves feature five overlapping zones for effective air compression technology.
Features:
Overlapping Zones: Features five overlapping zones which allow for a gapless compression.
Compatibility: Compatible with all Normatec 3, Pulse 2.0 and Pulse Pro 2.0 series devices.
High-Quality: Composed of premium grade materials, these attachments are built to last and can be wiped down for an easy cleaning.
Why You Need It:
The Normatec 3 Arm Attachment is a great solution for arm and shoulder muscle pain from sports, fitness, or every day activities. Air compression recovery enhances blood flow, reduces soreness and improves performance.
How It Helps:
Connect the Normatec 3 Arm Attachment to your Normatec 3, Pulse 2.0 or Pulse Pro 2.0 to adjust the time pressure and zone settings of your arm muscle recovery.
What You Can Do With It:
The arm attachment fills with air to create a massage around your bicep, tricep, and deltoid muscles. With five overlapping zones, and an elastic band with an adjustable buckle, this high-quality sleeve allows for a gapless compression. Pulse power device not included.
Additional information
| | |
| --- | --- |
| Weight | N/A |
| Dimensions | N/A |
| Options | Left, Right, Set |
Brand
Hyperice
Whether you're a pro athlete, a fitness enthusiast, or someone looking to create a healthier lifestyle, Hyperice believes that movement plays an important role in one's quality of life. Their muscle recovery tools such as heat massage (Venom), ice compression, air compression (NormaTec), and percussion massagers (Hypervolt) feature innovative technology that combines physiology and science to help you move better.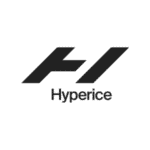 Normatec
Normatec air compression technology relieves muscle soreness, allowing athletes to get back on top of their game in no time! With a variety of air compression sleeves and devices that can be used on the legs, hips and arms, the system is designed to warm up pre-workout or recover post-training!